Friends of Buburi, and specifically the Power of Pads/POP Project is currently run by four UK based Trustees. We're committed to helping girls access reusable sanitary products and offer women the opportunity to start sanitary pad making businesses.

Friends of Buburi, was initially started to help run and financially support a healthcare clinic in the community of Buburi in Western Kenya. Thousands of local people are treated every year and significant funds were raised and donated by the charity to pay the staff salaries, buy medicine and build a new maternity/in-patient clinic, laboratory and kitchen. The charity very successfully maintained the clinic for over 15 years, and whilst the partnership ended in February 2020, the clinic is still offering great healthcare services to the local population.

A few years ago we started a small pilot project, providing washable reusable sanitary pads to girls there. The pads were made by volunteers in the UK and taken by the Trustees and hand delivered to schoolgirls most in need. Following the success of this project and the obvious huge demand for pads, we're committed to expanding this into what is now the POP project. 
Our Vision, Mission and Guiding Principles
Our vision
A world without period poverty
Our mission
To end period poverty by providing sanitary products and start up business funding, with the aim of improving educational outcomes, increasing empowerment and achieving financial independence for girls and women
Our guiding principles
girls and women are at the heart of what we do and we will be guided and informed by their real needs

 

we can make a bigger difference if we work in partnership with individuals and organisations

 

we're open, honest and pragmatic about our activities 
by providing support we can help foster long term sustainability in local communities 
Trustees
We have four Trustees, three of whom are based in the South West of the UK. We have a huge amount of healthcare experience in the UK and Kenya, and extensive business experience. We have no staff so the Trustees do all of the work associated with running our charity, voluntarily of course.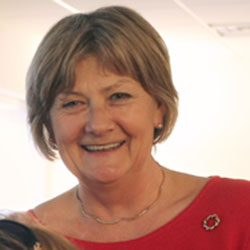 Sallie Buck
Sallie is the Chair of Trustees, and she trained in London as a nurse and then as a midwife. She specialised in primary care training as a nurse practitioner. Having taken early retirement she has worked in disaster zones around the world as a ShelterBox Response Team volunteer. In her spare team she is a devoted grandmother.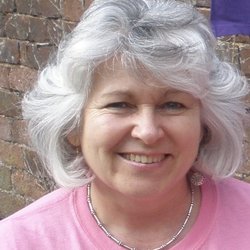 Noreen Collins
Noreen was a nurse for many years and she also trained as a midwife. She has recently retired and in her spare time she makes beautiful jewellery and enjoys the theatre having been an aspiring amateur thespian. She has two grandchildren so far.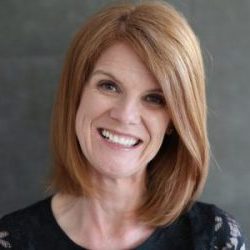 Gilly Sowden
Gilly has been in business for many years and runs her own video production company. She was inspired to get involved with the charity after learning about the huge direct impact that the charity's efforts have on the local communities in Western Kenya.